Welcome to Kinderbugs! #1 Preschool & Kindergarten in Arizona
Family owned and operated since 2008
Download our APP for easy access to the webcams & event notifications!
Twaddlers
This class is for 2-3 year olds, as an introductory preschool program for our youngest students.
Preschool
This class is for 3-4 year olds, teaching them the fundamentals they need in an academic atmosphere.
Pre K
This class prepares students for Kindergarten, giving them the foundation they need to succeed.
Kinders/Prep
This class is an accelerated Kindergarten program, that provides an individualized education allowing students to grow at their own pace.
It is an established fact that the first five years of a child's life are the most crucial. It is the time when his/her personality and intelligence level are determined.
The child's brain is a lot more active and alert than an adults is, forever grasping new skills, language and methods. So preschool is indeed a precious time in your child's life.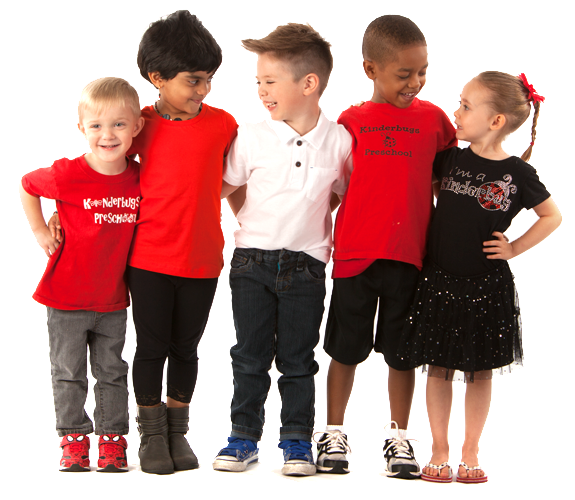 Every classroom is designed with the learning culture in mind.
Besides the basic learning environments, our classrooms are filled to capacity with multiple study options.  Each room is specifically designed to educate and motivate kids to learn:
The Key Components To Our Successful Classrooms
Learning Circle –  Group Discussions/Learning
Reading Station – Circle of bonding & reading
Activity Zone – The "Fun" spot!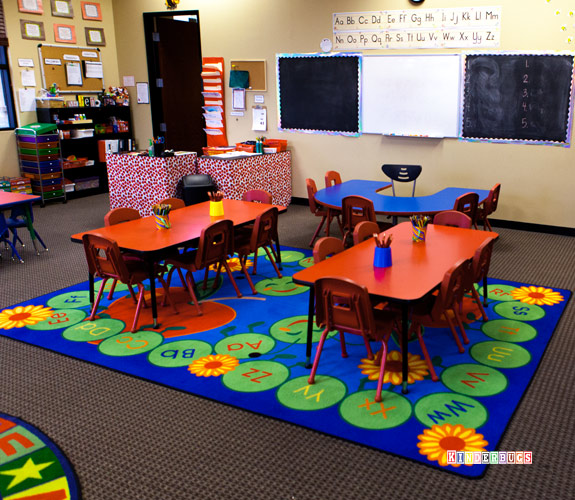 Group Interaction Is Always Fun
At circle time each of our age groups will start their morning with a welcome song, the Pledge of Allegiance, as well as use a Saxon monthly calendar to review days of the week, months of the year, weather, counting etc.
Circle time is also used throughout the day for book-look and story time as well as a place to gather and review concepts learned throughout the day. It is important for students of all ages to learn to sit in a group together and give their teacher their undivided attention.
Individualized Reading Program For EVERY CHILD…
Through weekly reading groups every student is able to build their reading skills individually, no matter what level they are starting from! Beginning with BOB Books, then leading into the Open Court Books, all the way to chapter books…your child is sure to succeed and learn to love reading!
Learning Is Fun!
Socialization with peers, hands on science experiments, weekly cooking activities, arts & crafts and MORE! Learning and having FUN go hand-in-hand!
Every class will learn important social skills when they work in centers. This is an important aspect of preschool that helps them succeed later in life by being able to work well with others. Science, Social Studies, Cooking and Art are also a big part of preschool and Kindergarten and will take place weekly
What The Community Is Saying
This past year was our first year at Kinderbugs. We had 3 daughters go to their school. Every single one of them exceeded our expectations in their education for their age. Our oldest was in the kindergarten program for Kinderbugs first year, the curriculum was amazing. Going Into our 2nd year and we have one going in the new Kinder prep program! I can't wait to see how much she grows!
Kristy Robinson
-Parent-
"Providing the Right Tools to Develop the Right Educational Habits"